Speak to Michael Graves about what Kidini can do for you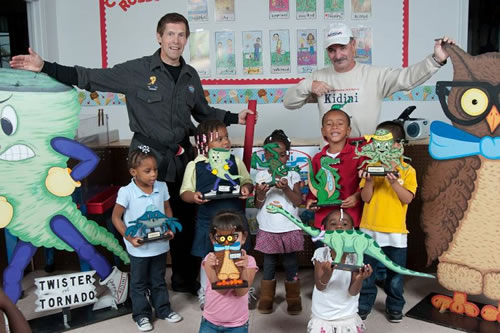 The
#1 Bully Prevention

Child Safety Training for Teachers and Parents

Bully Prevention training for parents and educators. Our research-based
Kidini program has received national awards from parents, and teachers nationwide!
Kidini Karate Teacher Certification & Licensing Program
In these uncertain times, the best gift that one can give to their students, children, or grandchildren is that of preparedness. Kidini Karate utilizes fun and relatable characters, storytelling, sing-a-long songs, and reward certificates to teach children life-saving skills inspired by provenly-effective Karate principles.
The Kidini Karate Course is a one time fee $1,895 and a recurring monthly fee of $95.00 to maintain your Kidini Karate Class location online.
Don't wait another day to take action against bullying and promote child safety in your classroom! Get started with Kidini Karate today and join the thousands of educators who are already making a difference in the lives of their students.
What Is Included In Our Program
An online classroom course with modules of video instruction of all eight of the Kidini Character lesson plans.
Expert instructor-guided interactive modules that cover everything from verbal self-defense techniques to physical safety drills.
Access to a wealth of educational online resources, including videos, lesson plans, and assessments, to help reinforce key concepts and keep your students engaged.
Upon completion of the course, the prestigious Kidini Karate License, which allows you to have your location listed as a licensed provider on the Kidini website, and have your location listed as certified safe and supportive learning environment for students.
The Following Materials Are Also Included And Shipped To Your Address:
Kidini Karate Start bundle has everything you will need to teach a classroom of 24 students.
24 kidini karate belts Valued $144
24 kidini certificate bundles Valued $199 (total 9 certificates of 8 characters and 1 graduation certificate)
24 kidini karate books valued $240
Kidini Parent & Child Activity Book
Kidini Karate Teacher Manual
Kidini Character Sing a-long songs
Kidini Character Reward Certificates
Kidini Karate Instructor Certificate
Kidini Training And Workshops
Training and workshops are available to help 2-8-year-olds learn personal safety skills, bully prevention, and self-defense. The training is geared towards helping the child identify potential danger, how to stay safe in different situations, what to do if confronted by a bully, and basic self-defense techniques. The workshop will also help the parents or guardians and teachers learn how to support the child in their journey to become more confident and safe. Training and workshops like these provide an excellent foundation for a lifetime of personal safety skills.